Essential Kit & Equipment
For a first time trekker the list of kit and equipment can be quite daunting. A lot of websites and YouTube videos will recommend high end designer gear. There is nothing wrong with high end gear especially if you expect regular use, or if you do not have budget constraints.
Also be aware the items such as duffel(kit) bag, trekking poles, heavy down jacket and sleeping bags can all be rented at affordable costs. This makes travelling a bit easier and budget more palatable.
Clothes
Kit
Other Essentials
Kilimanjaro Clothing
Underwear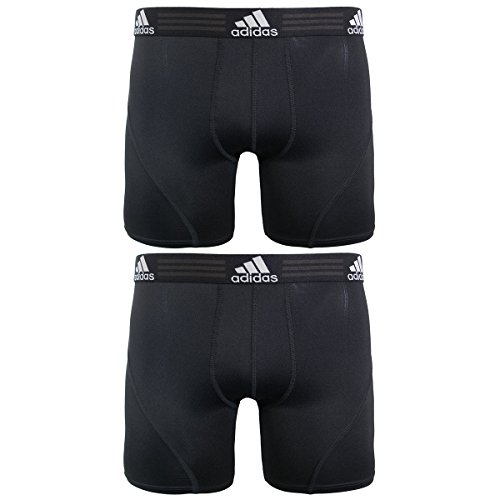 Depending on the length of your trek you should bring 4-5 pairs of sports underwear. Sporting branded underwear will work as will regular underwear.
For the ladies bring two pairs of sports bras.
Base Layer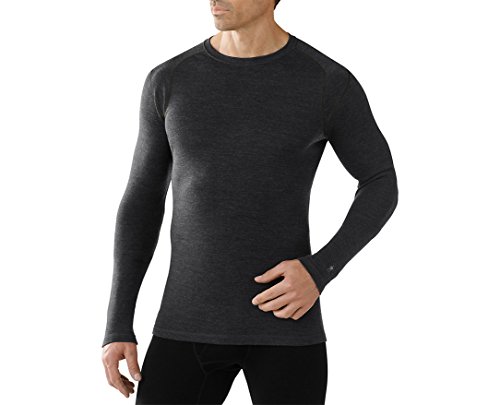 As you approach the upper reaches of the mountain you will need to wear a lightweight base layer (or next-to-skin layer) over your underwear. You will not need to wear this layer for the first few days on the mountain (unless it is very cold). On summit night this is arguably the most important layer as it is the one that comes in contact with your skin.
Products made from 100% merino wool are recommended. Their products are super comfortable, great quality and provide incredible moisture control.
For treks less than 8 days, one pair of top and bottom base layers should be sufficient.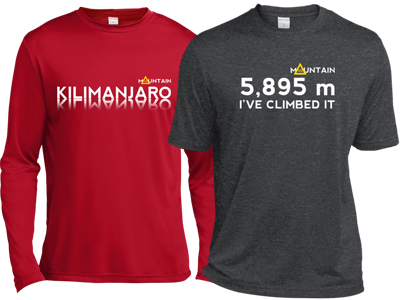 In terms of trekking shirts  4 x short sleeve shirts and 2 x long sleeve shirts is enough. Ideal fabric is a breathable, lightweight and quick-drying polyester, merino or nylon. Make sure that your shirts are not cotton.
Trekking Trousers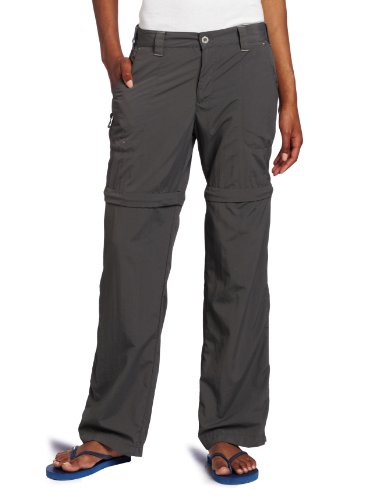 You will also need to bring 1-2 x pairs of hiking trousers – 1 is fine for a 7 day trek, an additional pair is ideal for treks greater than 7 days. If you like wearing shorts then 1 pair of trekking shorts is worth bringing as well.
Insulation Layer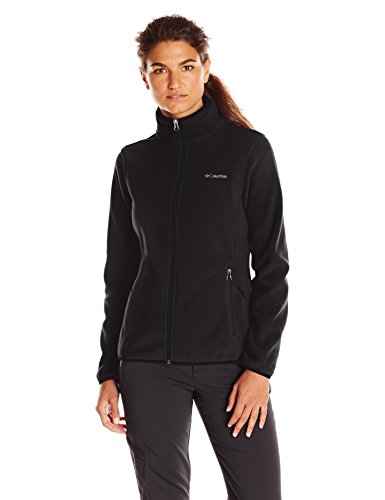 For the colder stretches on the hike and for summit night you should bring one mid-weight fleece jacket or parka top. This is your second layer, or insulation layer, and should be used in your layering system over your base layer, or indeed as a standalone that you wear over your trekking shirt when temperatures start to drop. They also come in great use at night when it can get very cold out.
Fleeces that use Polartec materials are great. Typically Polartec fleeces come in 100s, 200s or 300s. The 100s are a little light and 300's too heavy. Two-hundreds provide great warmth and comfort, and are perfect for hiking Kilimanjaro.
Core Jacket or Third Layer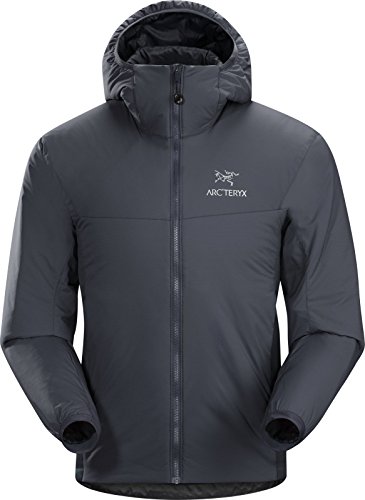 The core shell layer or third layer consists of a windproof, waterproof and warm jacket and trousers.
Warm jackets are a minefield of complexity but typically split into two main types – down or synthetic (and some are insulated with wool). Down jackets are lighter and generally warmer than synthetic alternatives, but are more expensive and generally don't perform well in wet or moist conditions.
Here are the key factors to consider when selecting an appropriate jacket:
Weight and warmth: The weight of a winter jacket can vary from super light (less than 450 grams) to super heavy (more than 1kg). The lightest winter jackets use a down fill and can weigh as little as 200 grams. Down provides the greatest weight-to-warmth ratio. Generally, the lightest jackets (down or synthetic) provide the least warmth and are therefore ideal for moderately cold environments, but not freezing alpine or high altitude environments. Heavy jackets (down and synthetic) are generally the warmest type of jacket but can be cumbersome to transport and trek in. We suggest a mid-weight winter jacket (~500-700 grams) for Kilimanjaro.
Waterproofing: Despite the dominance of down jackets in terms of weight and warmth, they do have a major flaw – as they are much more susceptible to moisture. When down jackets get wet they lose their loft and insulation capacities. This is not to say that a light downpour or even all day snow is going to destroy the insulating qualities of your down jacket, but in similar conditions or very wet conditions, a synthetic jacket will perform better. The key thing to look for, therefore, is a jacket (down or synthetic) that has an outer fabric that has a high water-resistant capacity. Pertex Shield fabric is the best for down jackets and nylon is great on synthetic jackets.
Versatility: Unless you plan to use your jacket for a particular activity after Kilimanjaro (e.g. ice climbing, snowboarding) we suggest going for a jacket that provides as much versatility as possible (i.e. can be used for many different activities in as many different environments).
Recommended Insulated Pants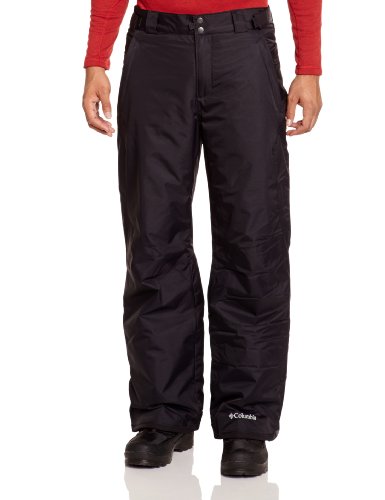 For the upper reaches of your Kilimanjaro trek (>4,500 meters) the temperatures can get very cold, particularly at night. Warm trekking trousers are a must.
Here are the key characteristics to look out for: Water resistant, sun protective, and fleece inner material with quick-drying polyester outer for warmth.
Alternatively, some folk prefer to use a hard shell pair of trousers, similar to ski pants or salopettes. These trousers will have a waterproof membrane and insulated inner fabric.
Not recommended for your Kilimanjaro trek
You should not bring:
Jeans for obvious reasons – they absorb many time their weight in water, are difficult to trek in, take a long time to dry out, rapidly transfer heat from the body, must we continue …)
Cotton. Wearing cotton shirts on the lower reaches is fine but in general we would avoid cotton all together. It absorbs moisture and blocks breathability
Kilimanjaro Gear & Kit
Foot wear
Trekking boots
Walking is what trekking is all about, therefore, the footwear you choose will be one of the most important decisions you make on your Kilimanjaro gear list. There are three key criteria when choosing your boots – fit, quality and use. No one wants blisters, so get the fit right! A finger width behind your heel with toes pressed to the front should be about right. Quality is a major factor as it's no small hassle having your boots fall apart half way up the mountain. Look for good ankle support, but remember that the higher the boot the heavier it becomes. The sole of the boot should have a high rubber content with deep grooves for grip. Make sure your boot is waterproof with a lacing system that incorporates D-Strings and speed hooks for tight support, fast lacing and non-loosening. Remember – you need to wear your boots in, never turn up to Kilimanjaro or any other major trek with new boots! We recommend brands such as Asolo, Karrimor, Hi-Tec and Timberland.
Training shoe or similar

Taking your boots off after a long trek is a great feeling, however, you still need to get around the camp and, if your anything like us, go for a little explore. Therefore, some basic training/hiking shoes are the best way to do this. Make sure they're still good quality and lightweight – you can't go wrong. See Merrell, Columbia, Keen or Karrimor.
Mid-weight trekking socks (x5 pairs), Breathable, high-wicking liner socks (x3 pairs) and Thermal trekking socks for summit night (x1 pair)

Just like shoes, socks are very important. Once again, avoid cotton or cotton blended socks as they dont allow the feet to breathe. We would suggest taking at least 5 pairs of Merino Wool trekking socks along with high wicking thermal socks for those colder sections of the trek – especially at night. We recommend Point6, Smartwool, and Bridgedale.
Headgear
Warm beanie style hat – knitted or fleece
An absolute must for the cold summit night on Kilimanjaro, a lined and fleeced beanie will keep your head and ears all snugly and warm.
Neck gaiter or scarf – just so many uses!
Often overlooked, these are great multi-purpose pieces of clothing that should be on your Kilimanjaro gear list. Not only will they protect your neck from the freezing wind, but also from the blistering sun. also incredibly useful in dusty weather as it can be wrapped around your nose and mouth for protection. Make sure its lightweight, quick-drying, breathable and absorbent.
Sun hat – preferably wide-brimmed for protection
Keeping your head cool during the hotter moments of trekking is vital, as is protecting your face from sun burn. Therefore, we recommend a wide brimmed hat, preferably with a neck cover and made of a breathable material.
Equipment
Small Rucksack or Daypack
As you'll be carrying your daypack, its important to keep it small and lightweight (25-30 litres). Your daypack will be used to carry water and personal items such as sunscreen, snacks, money etc. Look for daypacks with compression straps to reduce stress on your back, rain covers and side mesh pockets for easy access. Osprey and The North Facemake great daypacks. For the safety conscious you may want to check out this Anti-Theft Backpack And Bag Protector.
Waterproof duffle bag

As it holds all of your trekking gear this is one important piece of kit! Because your duffle bag will be carried by porters, make sure it weighs no more than 20kg (15kg is better) and has a soft bottom (approx 80-100 litres). Make sure your bag is waterproof, has a strong zipper system and hand and shoulder strapping system for extra versatility. We recommend North Face or Helly Hansen waterproof duffles.
Sleeping bag
One of the top priorities on your Kilimanjaro gear list should be a sleeping bag. Regardless of season, a warm sleeping bag is critical when climbing Kilimanjaro. No matter the time of year, it'a always freezing at the top and, although you can rent sleeping bags it often works out better to buy if you plan to trek / camp again in the future. Out of the two types of sleeping bags (down and synthetic), down is warmer, lighter and more comfortable, however, that comes at a higher price. We highly recommend down, especially if you are considering trekking further in the future. Look for a mummy shaped sleeping bag with at least 4 season or -10 Deg C (remember the warmer the better). We recommend Mountain Hardwear Lamina, Marmot Trestles or The North Face Snow Leopard.
We provide a comfortable foam mattress but you may like the additional comfort and warmth of a Thermarest sleeping mat. These can be bought on Amazon.
Trekking poles
No Kilimanjaro gear list would be complete without trekking poles. With an average trek length on Kilimanjaro of 7 days, your legs and joints are put under a lot of stress. The best way to reduce this is by using a good set of trekking poles. Things to look for – weight (heavier is better for longer treks, adjustability (look for fully adjusting), material (lightweight aluminium or carbon fibre is best) and grip (we would suggest rubber or foam for Kilimanjaro). We recommend trekking poles from Black Diamond. You can also rent trekking poles from us in Tanzania.
Water bottle or hydration bag
You need to stay well hydrated and should drink between 2-3 liters per day. Ideally you should be able to carry 1.5-2 liters of water. We recommend Camelbak Water Bottles or Platypus Hydration Bags. The drinking pipe on a water bladder will start to freeze above 5000m, so even if you rely on a water bladder for the rest of the climb you will need a water bottle as a back up for summit night.
Accessories
Sunglasses
The UV intensity on Kilimanjaro is just under 6,000m (very high!) and without the right protection your eyes can be seriously damaged. The leading altitude brand for sunglasses is by far Julbo who's sunglasses offer 100% protection from UVA, B and C rays. Their lenses have a category four rating that block up to 90% of visible light, making them perfect for high UV protection on Kilimanjaro.
Headlamp (plus extra batteries)
The best way to trek at night is with a good headlamp as it keeps your hands free. This is especially true of Kilimanjaro as you summit during the night! The lighter the headlamp the better, we recommend no more than 270 grams. Make sure your headlamp has a long battery life with a max beam length greater than 70 meters and a light output of greater than 100 lumens. Check out Petzl Headlamps.
Sunscreen
Don't underestimate the power of the sun in Africa, get the best sunscreen you can (high SPF factor and sweat resistant) and start using it on day 1.
Kilimanjaro Other Essentials
Toiletries, including wet wipes and hand sanitiser
Recommended to bring one roll of toilet paper. Also recommended Bringing wet wipes and sanitisers for washing yourself and important hygiene reasons (see section on diahorea!). The porter will provide you each evening and morning with a tepid bowl of water and some soap, however, this is no easy task and can be accomplished far more easily with some wet wipes. All rubbish should be retained for disposal after the trek.
Camera and spare batteries
With its incredible scenery and views, bringing a camera is a must on any Kilimanjaro gear list. Smaller the better and I used a GoPro Hero on EBC trek. I also used a DSLR camera but never again. Too heavy and a pallaver to take out in extremely cold conditions.medication and first aid kit
It is very much personal preference on what medication you take with you. However, after trekking Kilimanjaro a number of times, however a Kilimanjaro gear list requires 3 main medications. (1)Parecetamol for headaches (2) Imodium for diarrhoea and (3) Antihistamine for vomiting or nausea. Also strongly recommended is bringing some plasters for any blisters and insect repellent.
Personal snacks
Energy bars are a quick and effective way of keeping up your energy levels up. We would suggest eating 3 bars every day you're on the mountain. Also recommended are dried fruit and nuts as they are also a great source of energy.
Ear plugs
If you are a light sleeper then it will be a sensible idea to take a pair of ear plugs. The stillness of the night means that sound travels easily. After a heavy day trekking snoring can be abundant!
Pee bottle
If you prefer not leaving the tent at night then a pee bottle could be your answer. We have a lot of positive responses to this from the ladies! Personally I found the larger kitchen re-sealable bags to do the job!
Re-sealable Bags
Take some large and small. Smaller ones you can keep passport, wallet and important papers whereas the larger ones can seal very smelly socks and underwear.